Tattoo Removal
---
Email: info@permanentperfection.co.uk
---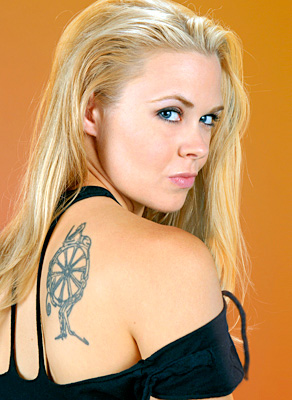 Tattoos have become a very popular way of permanently modifing our appearance however as time passes we can come to regret the decision. What seemed like a good idea at the time can cause problems in later life. An unwanted tattoo can cause psychological distress to difficulty in social and work enviroments.
e-raze tattoo removal utilises a specially designed inorganic chemical remover developed by Rejuvi Laboratory California which is applied in the same method as the original tattoo, it's designed to draw the tattoo pigment out of the skin, removing the unwanted tattoo. Rejuvi tattoo remover can only be applied by an experienced tattoo or micropigmentation artist, it is not suitable for home use, it is not a DIY fade product.
A body tattoo can be removed on average in around three to four treatments*, while permanent makeup can usually be removed in a single treatment*
e-raze is equally effective on all tattoo colours and is effective on both professionally applied and most home made tattoos. Treatments are spaced at 8-12 week intervals and larger tattoos may have to be divided into sections for subsequent treatment.
* Number of treatments may vary from less to more depending on your individual circumstances and condition of original tattoo.
Free Consultation
Fast, Safe, Effective
Effective on all colours
Full or part tattoo removal in as little as 3 or 4 treatments*
---
Email: info@permanentperfection.co.uk
---